I. Introduction: The Bond Between Pizzas and Beverages
When it comes to delicious food combinations, few can rival the classic pairing of pizzas and beverages. Whether you prefer a refreshing soda, a crisp beer, or a chilled glass of wine, the right drink can elevate your pizza experience to new heights.
Pizza has long been a beloved culinary creation enjoyed by people all over the world. Its versatility allows for endless topping possibilities, from traditional margherita to gourmet options like barbecue chicken or truffle mushroom. And while pizza is undeniably delicious on its own, there is something truly magical about finding the perfect beverage to complement its flavors.
The bond between pizzas and beverages goes beyond mere taste satisfaction; it's about enhancing each other's qualities and creating a harmonious balance on your palate. A well-paired beverage can cleanse your palate between bites, cutting through the richness of cheese or adding an extra layer of complexity to every mouthful.
The Role of Carbonation: Adding Bubbles to Your Slice
One popular choice when it comes to pairing beverages with pizza is carbonated drinks like soda or sparkling water. The effervescence helps cleanse the palate and cut through greasiness while providing a refreshing contrast. Moreover, carbonation adds an enjoyable fizz that enhances the overall dining experience.
A Toasty Match: Beer and Pizza
Beer has long been hailed as one of the best companions for pizza lovers around the globe. Its wide range of styles offers endless possibilities for pairing – from hoppy IPAs that counterbalance spicy toppings to malty lagers that complement classic cheese pizzas perfectly.
Wine: Elevating Pizza Pleasure
If you're looking for something more sophisticated than beer or soda, wine can be an excellent choice. From a light and fruity red like Pinot Noir to a crisp and zesty white like Sauvignon Blanc, the right wine can elevate your pizza experience by highlighting its flavors and textures.
When it comes to the bond between pizzas and beverages, the options are as diverse as our taste preferences. With careful consideration of flavor profiles, carbonation levels, and personal preferences, you can create harmonious pairings that enhance both the pizza and beverage. So next time you indulge in a delicious slice of pizza, don't forget to raise your glass – because when it comes to culinary companionship, pizzas and beverages are a match made in heaven.
II. The Perfect Pairings: Pizza and Beverages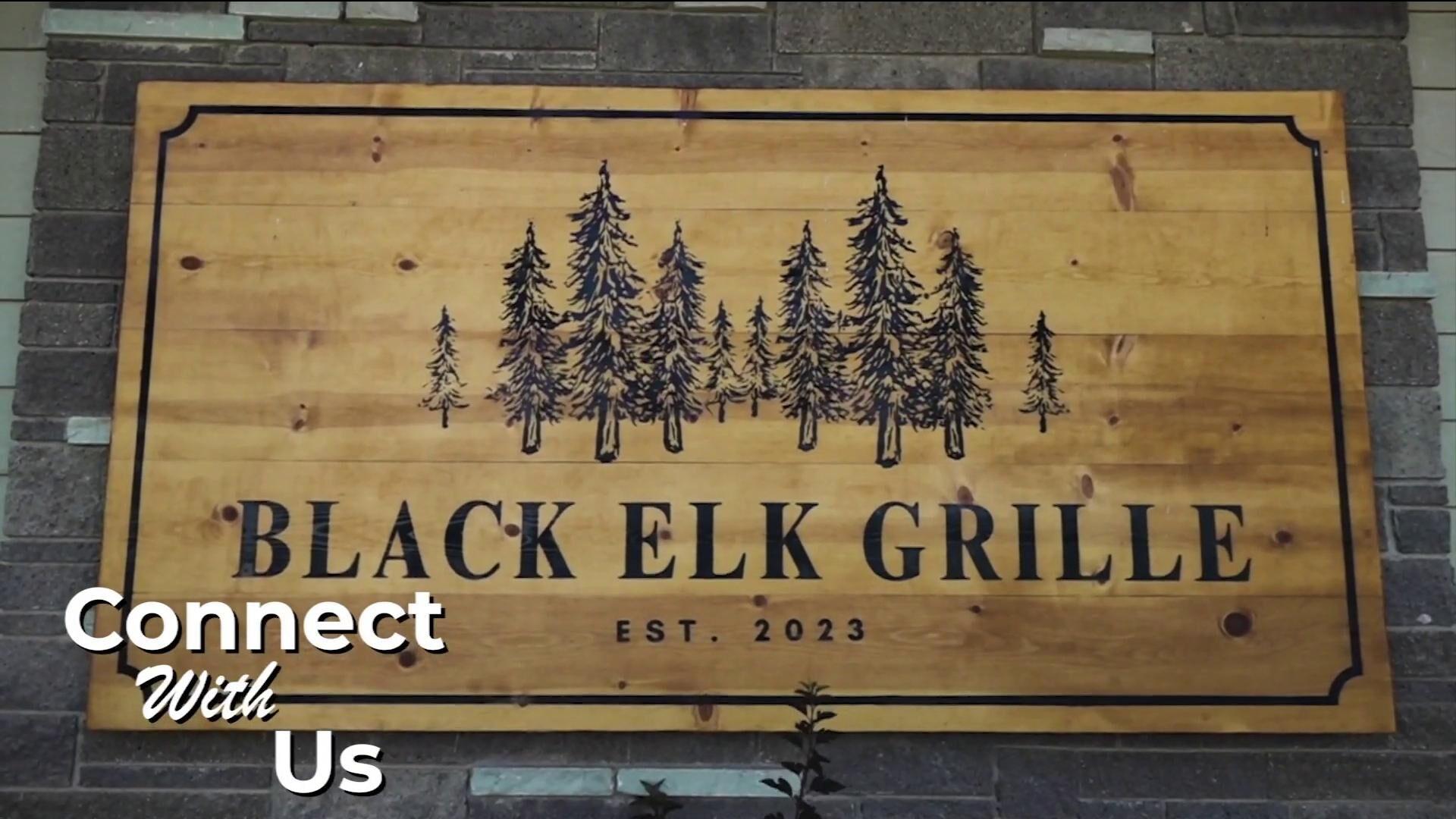 When it comes to enjoying a delicious pizza, finding the perfect beverage to accompany it can elevate the entire experience. The right combination of flavors can complement each other, creating a harmonious blend that satisfies your taste buds. Let's explore some of the ideal pairings between pizzas and beverages that will leave you craving for more.
1. Classic Margherita with Chilled Beer
The simplicity of a classic Margherita pizza, topped with fresh tomatoes, mozzarella cheese, and basil leaves calls for a refreshing beverage like chilled beer. The crispness of the beer cuts through the richness of the cheese while enhancing the flavors of this timeless pizza.
2. Spicy Pepperoni with Zesty Soda
If you prefer your pizza with an extra kick, a spicy pepperoni slice is just what you need. Accompanied by a zesty soda like lemon-lime or ginger ale, this pairing provides a delightful contrast between heat and refreshment.
3. Veggie Delight with Sparkling Water
A veggie-loaded pizza bursting with flavors deserves something light and hydrating to cleanse your palate while maintaining its essence. Sparkling water infused with subtle fruit notes adds an effervescent touch that complements the medley of vegetables perfectly.
4. Meat Lover's Paradise with Bold Red Wine
If you're indulging in a meat lover's paradise topped generously with various meats like sausage, bacon, and ham, then reach for a bold red wine to enhance its robust flavors further. The tannins in red wine provide depth while cutting through the richness of the meats.
5. Hawaiian Escape with Tropical Punch
The controversial yet irresistible Hawaiian pizza, with its combination of ham and pineapple, pairs wonderfully with a tropical punch. The fruity notes in the beverage harmonize with the sweetness of the pineapple and balance out the saltiness of the ham.
Remember, these pairings are just suggestions, and ultimately it's all about personal preference. Experimenting with different combinations can lead to delightful discoveries that tickle your taste buds in unexpected ways. So next time you're enjoying a mouthwatering pizza, don't forget to choose a beverage that will enhance your culinary experience.
III. Factors to Consider When Pairing Pizzas and Beverages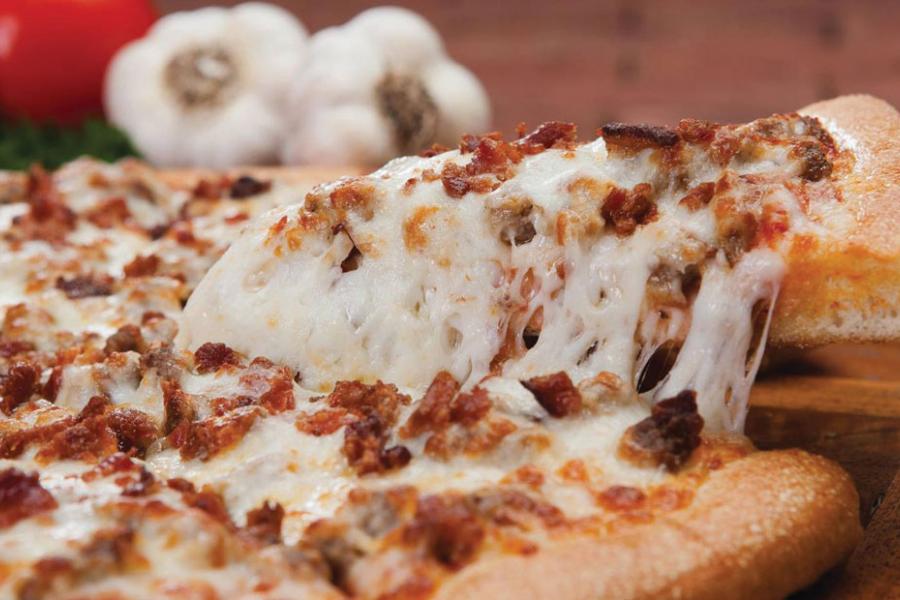 Pairing the right beverage with your pizza can elevate your dining experience to a whole new level. Here are some factors to consider when choosing the perfect drink to complement your slice:
Taste Profile
The taste profile of both the pizza and the beverage should harmonize, creating a delightful combination on your palate. For example, if you have a spicy or savory pizza, consider pairing it with a refreshing beer or a glass of red wine that complements its flavors.
Ingredients and Toppings
The ingredients and toppings of your pizza play an essential role in determining which beverage will enhance their flavors. If you have a classic Margherita pizza with fresh tomatoes and basil, try pairing it with sparkling water or an Italian soda for a crisp and light accompaniment.
Intensity Level
The intensity level refers to how strong the flavors are in both the pizza and the beverage. If you have a bold, meaty pizza like pepperoni or sausage, opt for full-bodied drinks such as dark beers or robust red wines that can stand up to those rich flavors without overpowering them.
Regional Pairings
Certain regions have traditional pairings that locals swear by. For instance, if you're enjoying New York-style pizza, complete the experience by sipping on an ice-cold cola just like they do in the Big Apple. Exploring these regional combinations allows you to embrace different culinary traditions.
Aromatic Notes
Paying attention to aromatic notes can significantly enhance your dining experience when pairing pizzas and beverages. If you're indulging in a gourmet vegetarian pizza topped with fragrant herbs like rosemary or thyme, consider a light and crisp white wine that complements these herbal aromas.
By considering these factors, you can create a harmonious pairing between your favorite pizza and beverage. Remember, experimentation is key! Don't be afraid to try different combinations until you find the perfect match that satisfies your taste buds.
IV. Classic Beverage Choices for Pizza Lovers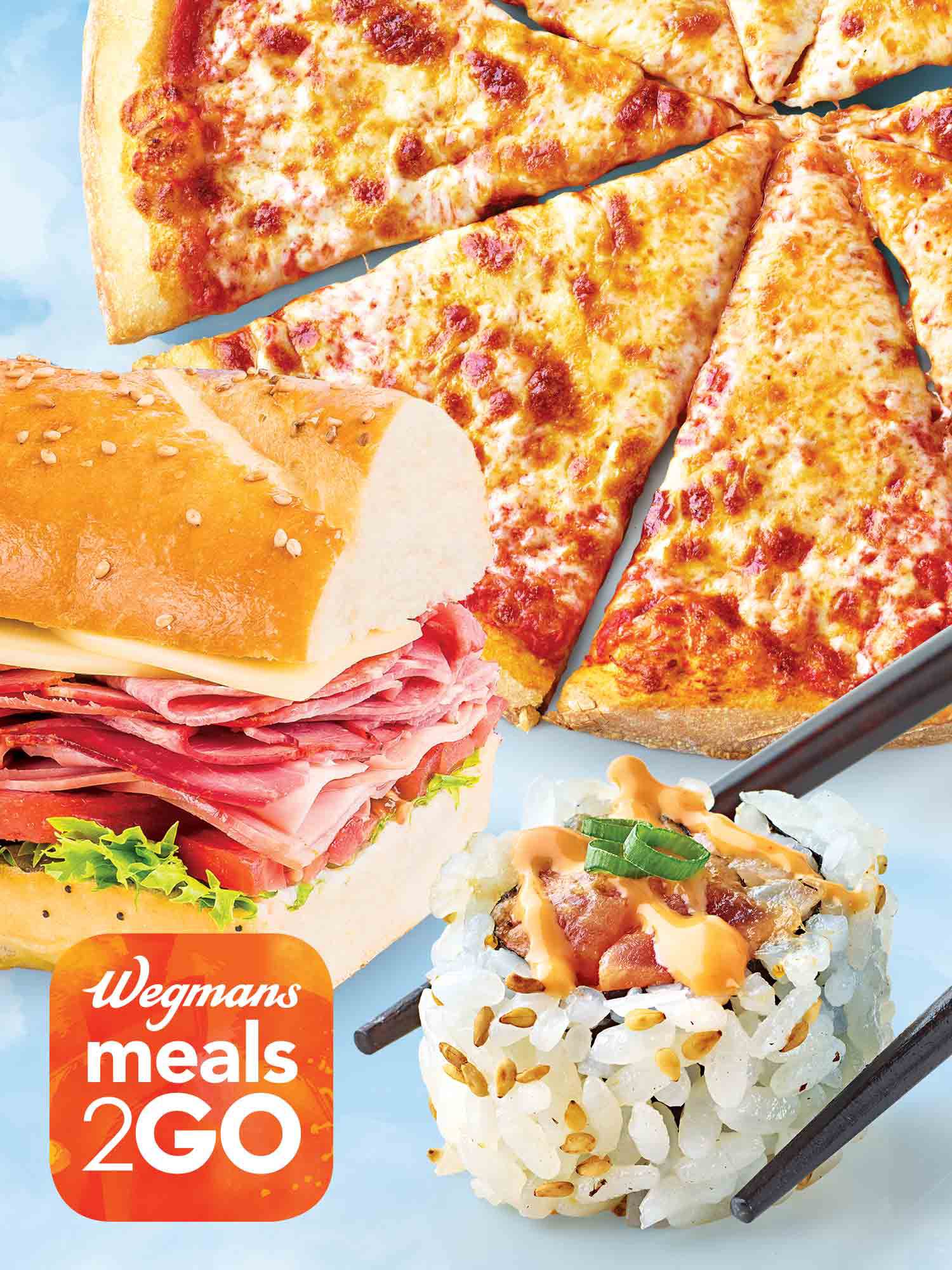 When it comes to enjoying a delicious pizza, choosing the right beverage can enhance your dining experience. While everyone has their own preferences, there are some classic beverage choices that have stood the test of time and pair perfectly with a piping hot slice of pizza.
1. Refreshing Soft Drinks
Nothing complements the flavors of a cheesy, savory pizza quite like an ice-cold soda. Whether you prefer cola, lemon-lime soda, or root beer, the carbonation and sweetness help cleanse your palate and balance out the richness of the toppings.
2. Classic Beer Selections
If you're a beer enthusiast, you'll be pleased to know that beer and pizza are a match made in heaven. Opt for classic beer styles like lagers or pale ales to complement the doughy crust and cheese. The hop bitterness can cut through the greasiness while enhancing the overall taste experience.
3. Versatile Wine Options
For those who enjoy wine with their meals, there are several options that pair wonderfully with pizza. A light-bodied red wine like Pinot Noir or Chianti can bring out the flavors in tomato-based pizzas, while a crisp white wine such as Sauvignon Blanc goes well with lighter toppings like vegetables or seafood.
4. Energizing Iced Tea
If you're looking for something refreshing but not too sweet or carbonated, iced tea is an excellent choice. The subtle flavors of black tea or herbal infusions provide a pleasant contrast to your flavorful slice without overpowering it.
5. Unique Craft Soda Varieties
If you want to try something unique and artisanal, consider exploring the world of craft sodas. These small-batch beverages come in a variety of flavors like ginger, hibiscus, or even cucumber mint. Craft sodas offer a refreshing twist to your pizza experience and can be found at specialty stores or local breweries.
Remember, the key is to choose a beverage that complements your pizza without overpowering it. Whether you opt for a classic pairing or decide to try something new and adventurous, the right choice will elevate your enjoyment of both the drink and the slice. So next time you indulge in some pizza goodness, don't forget to select your perfect beverage companion!
V. Unique Beverage Pairings for Adventurous Pizza Enthusiasts
When it comes to enjoying a delicious pizza, the right beverage can elevate your dining experience to new heights. While traditional choices like soda or beer are always reliable options, adventurous pizza enthusiasts may want to explore unique beverage pairings that complement their favorite slices in unexpected ways. Here are a few exciting combinations to try:
The Refreshing Twist of Citrus
For those who crave a burst of tangy flavors, pairing your pizza with citrus-based beverages can provide a refreshing contrast. A slice loaded with zesty ingredients like lemon-infused chicken or orange-marinated shrimp pairs remarkably well with an ice-cold glass of freshly squeezed lemonade or even a citrus-flavored craft soda.
The Fiery Heat of Spicy Sodas
If you're someone who loves the heat and craves spicy toppings on your pizza, consider enhancing the fiery experience by pairing it with spicy sodas. These carbonated beverages infused with chili peppers or ginger bring an extra kick that complements hot pizzas topped with jalapenos, chipotle sauce, or spicy sausage.
The Smoothness of Craft Beer
Craft beer has gained popularity in recent years due to its vast range of flavors and styles that cater to diverse palates. When it comes to pairing craft beer with pizza, opt for smooth and medium-bodied varieties like pale ale or amber lager. The malty sweetness and hoppy bitterness beautifully complement classic cheese pizzas as well as ones topped with savory ingredients such as prosciutto, arugula, and goat cheese.
The Versatility of Rosé Wine
Rosé wine is not only reserved for summertime sipping but also pairs surprisingly well with certain types of pizza. Its fruity and floral notes harmonize delightfully with vegetarian or seafood-based pizzas. Try a crisp rosé with a slice topped with fresh tomatoes, basil, mozzarella, and a drizzle of olive oil for a light yet flavorful combination.
The Exotic Blend of Herbal Infusions
For those looking to explore unique flavor profiles, consider pairing your pizza with herbal infusions like lavender lemonade or rosemary-infused iced tea. These aromatic beverages add an exotic twist to your dining experience and pair exceptionally well with gourmet pizzas featuring unconventional toppings like figs, prosciutto, balsamic glaze, or truffle oil.
Exploring the world of beverage pairings can be an exciting journey for adventurous pizza enthusiasts. Don't be afraid to experiment and discover new taste sensations that elevate your pizza enjoyment to another level!
VI. Exploring Regional Pizza and Beverage Combinations
When it comes to enjoying a delicious pizza, the choice of beverage can greatly enhance the overall dining experience. Different regions around the world have their own unique pizza and beverage combinations that perfectly complement each other, creating a delightful harmony of flavors. Let's take a closer look at some regional favorites that are sure to tantalize your taste buds.
New York Style Pizza and Craft Beer:
New York-style pizza is known for its thin, crispy crust topped with tangy tomato sauce and gooey cheese. To complete this quintessential New York experience, pair it with a cold pint of craft beer. The hoppy bitterness of an IPA or the smooth malty flavors of a stout provide a refreshing contrast to the rich flavors of the pizza.
Neapolitan Pizza and Limoncello:
Originating from Naples, Italy, Neapolitan pizza is all about simplicity and authenticity. With its soft doughy crust topped with fresh ingredients like San Marzano tomatoes and buffalo mozzarella, it pairs beautifully with Limoncello – an Italian lemon liqueur known for its vibrant citrus notes. The zesty sweetness of Limoncello perfectly balances out the savory elements in Neapolitan pizza.
Chicago Deep Dish Pizza and Old Fashioned:
The windy city's famous deep-dish pizza demands an equally robust drink pairing. Enter the classic Old Fashioned cocktail – made with bourbon or rye whiskey muddled with sugar cubes, bitters, and orange zest garnish. The bold flavors in this cocktail stand up well against Chicago-style deep-dish pizzas' thick crusts loaded with layers upon layers of cheese, sauce, meats, and veggies.
Margherita Pizza and Sangiovese Wine:
Hailing from Italy, Margherita pizza is a true classic. Its simplicity allows the flavors of fresh basil, mozzarella cheese, and tomato sauce to shine through. To heighten the experience, pair this traditional pizza with a glass of Sangiovese wine. This Italian red wine's fruity undertones and medium body beautifully complement the Margherita pizza's delicate flavors.
Hawaiian Pizza and Piña Colada:
The controversial yet beloved Hawaiian pizza features a unique combination of ham, pineapple, and cheese that sparks heated debates among food enthusiasts. To embrace its tropical essence fully, indulge in a piña colada alongside your slice. The creamy coconut milk mixed with rum and pineapple juice will transport you to a beachside paradise while adding an extra layer of sweetness to this unconventional pizza.
VII. Frequently Asked Questions about Pairing Pizzas and Beverages
Here are some common questions people have when it comes to pairing pizzas with beverages:
1. What is the best beverage to pair with a classic Margherita pizza?
The best beverage to complement a classic Margherita pizza is a light-bodied red wine such as Chianti or Pinot Noir. The fruity flavors of these wines enhance the tanginess of the tomato sauce and balance out the creaminess of the mozzarella cheese.
2. Can I pair beer with any type of pizza?
Absolutely! Beer pairs well with almost any type of pizza. However, for lighter pizzas like Neapolitan or Margherita, opt for a crisp lager or pilsner. For more robust flavors like those found in meat lover's or barbecue chicken pizzas, go for an IPA or stout.
3. Are there any non-alcoholic options for pairing with vegetarian pizzas?
If you prefer non-alcoholic beverages, try pairing vegetarian pizzas with sparkling water infused with lemon or lime slices. The carbonation helps cleanse your palate between bites while adding a refreshing citrus twist.
4. Can I pair white wine with meaty and cheesy pizzas?
Absolutely! White wine can be an excellent choice when paired correctly. For meaty and cheesy pizzas, opt for full-bodied white wines such as Chardonnay or Sauvignon Blanc. These wines have enough richness to complement the savory flavors without overpowering them.
5. What about dessert pizzas? How should they be paired?
Dessert pizzas often feature sweet toppings like Nutella, fruits, or even marshmallows and chocolate chips. Pair them with a sweet dessert wine like Moscato or Port. The sweetness of the wine complements the indulgent flavors of the dessert pizza, creating a delightful combination.
6. Can I pair cocktails with pizzas?
Definitely! Cocktails can add an extra layer of excitement to your pizza pairing experience. For example, a margarita cocktail pairs well with spicy pizzas, while a refreshing mojito complements lighter and herb-infused pizzas like pesto or arugula topped ones.
7. Is there any specific drink to avoid when having pizza?
While personal preferences vary, it's generally best to avoid overly acidic beverages such as highly citrusy juices or very tannic red wines when enjoying pizza. These can overpower the flavors and create an unbalanced taste experience.
8. Can I pair non-traditional beverages like craft sodas or kombucha with pizza?
Absolutely! Non-traditional beverages can be excellent choices for pairing with pizza if they complement the flavors well. Craft sodas that have unique flavor profiles, such as ginger beer or cherry cola, can enhance certain types of pizzas by adding interesting contrasts in taste and texture.
9. Should I consider regional preferences when pairing international-style pizzas?
If you're indulging in international-style pizzas like Mexican-inspired ones or Mediterranean varieties, it's worth considering regional beverage preferences for an authentic experience. For instance, pair Mexican-inspired pizzas with a cold bottle of Mexican beer or Mediterranean-style ones with a glass of crisp Retsina from Greece.
10.Can I experiment and create my own unique pizza and beverage pairings?
Absolutely! Pizza pairing is all about exploring different flavors and finding what works best for you. Don't be afraid to experiment with your own unique combinations of pizzas and beverages. You might discover a new favorite pairing that no one else has tried before!
Jesse Johnson is an aspiring chef from the small town of Bedford. He has a passion for cooking, and especially loves making pizza. He has been cooking since he was a teenager, but recently he has been honing his expertise in the art of pizza-making. Jesse is a graduate of the Culinary Institute of America, and has worked in some of the best kitchens in the country. He is committed to using only the freshest ingredients in all his creations, and loves to share his passion with others. Jesse now works as an executive chef at a local pizzeria, and is an avid food enthusiast. He is passionate about cooking and loves to teach others, so that they can take with them a newfound appreciation for fine ingredients.